Olymp Trade review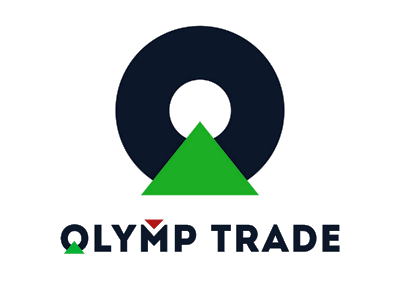 Rating:

Up to 92% Payout (Amount is credited to account in case of successful investment)
Free No Deposit Demo Account
$10 Min Deposit
General risk warning: your capital is at risk
What is Olymp Trade – quick presentation
Olymp Trade is a binary option and CFD broker operating under the company name Saledo Global LLC, whose address is at First Floor, First St. Vincent Bank Ltd Building, PO Box 1574, James Street, Kingstown, Saint Vincent and the Grenadines. It is a broker that started its activity in 2014 and has since become one of the most known online trading platforms. Olymp Trade allows these clients to trade a variety of digital options, forex as well as CFDs on a wide variety of assets. The Olymp Trade broker's offer is particularly attractive and differs from classic brokers, especially with deposits that can be as low as $ 10 and its free, unlimited demo account available to all new traders who register on their platform.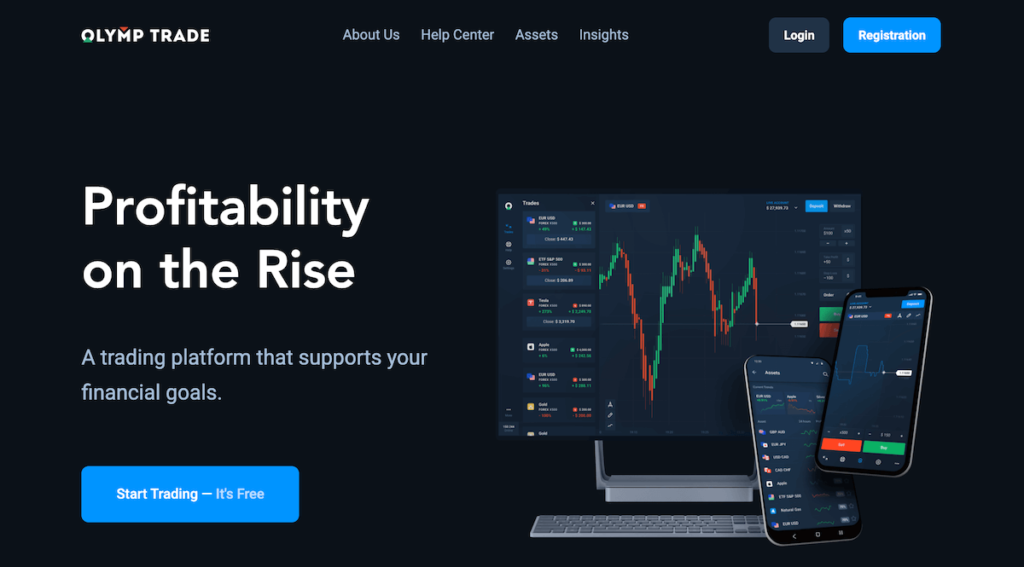 Olymp Trade features and reliability
Olymp Trade is regulated by the International Financial Commission, which provides compensation of up to $ 20,000 in the event of litigation and unfair brokerage practices. This broker is accessible to the trader of any budget, in particular thanks to the minimum deposit required which is only $ 10 which also gives the opportunity to small traders to have access to the financial market. Olymp Trade provides an Android and IOS mobile application so you don't miss out on any opportunities on the go. This broker also provides training and learning materials for online trading, which gives newbie traders the opportunity to deepen their knowledge of the markets and familiarize themselves with online trading.
Olymp Trade Demo Account
The Olymp Trade website allows you to trade for free in demo account to test your trading strategies, discover the platform and these features. it will also allow you to gain more trading experience before you start with real money. The demo mode has several investment methods such as Binary Option, Forex and CFDs, which allows new traders familiar with these financial derivatives, understand how they work and make more informed investment decisions. Traders can later, when they feel ready to get down to business, activate the real account and start trading online for real money.
Variety of Assets
There are many brokers and exchanges online that are very limited in the types of assets and derivatives available for trading. This recurring problem formally limits investment options and forces some traders to create multiple accounts on different brokers in order to be able to trade their favorite assets or trade in a different market. For some traders, the latter option is not at all reasonable.
Olymp Trade offers the ability to trade a wide range of assets in a multitude of markets. The list is very exhaustive to be able to list them all here, but we will give you a complete list of the types of assets that you can trade with this broker:
Forex currencies
Stocks
Metals
Indices
Commodities
Cryptocurrencies
ETF (Exchange Traded Fund)
OTC Assets
If you are looking for a particular asset that you cannot find with other brokers. Here there is a good chance that Olymp Trade offers the possibility to trade your favorite assets.
Trading platform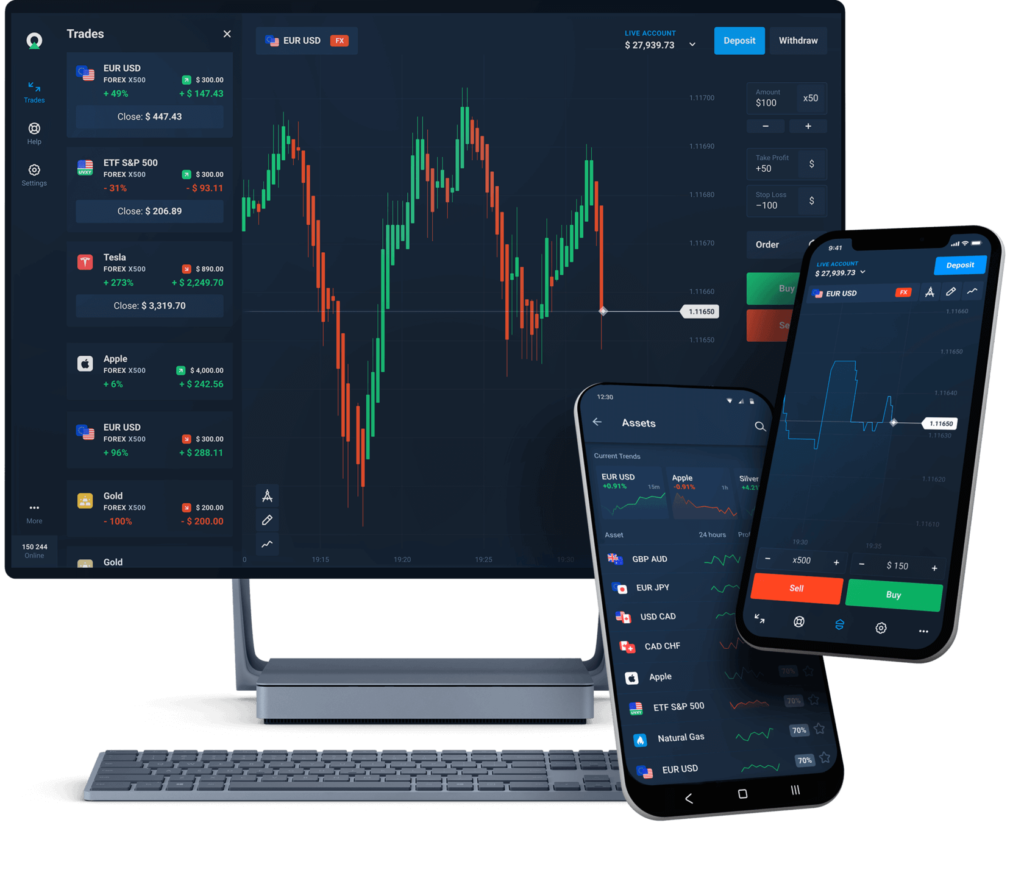 If you like clean and modern designed trading platforms, you will surely like Olymp Trade trading platform. This platform is relatively simple and intuitive with clear navigation and no frills and extra details that could distract you. On the desktop version, the trading chart is placed in the middle of your screen. You have the possibility to use a multitude of indicators like the Bolinger bands and the RSI and many others. The broker's native platform is clean and allows fast order execution to guarantee you an excellent trading experience. On the right of your screen, you would find the up and down order control keys colored in green for buy orders and in red for sell orders. Olymp Trade also allows you to trade via the MT4 platform for traders who prefer to use Metatrader 4 rather than the native trading platform provided by the broker.
Your trading history is displayed below the main trading chart. in this part, you will find the real-time information of the open and closed transactions that you have executed.
At the bottom of the trading platform page, you also have the possibility to chat with the support team who will be happy to guide you with any questions or support. VIP members also have the option of getting in touch with their personal Manager from a button at the bottom right of the page. In conclusion, the Olymp Trade trading platform is particularly well designed and will suit most traders, whether they are novice traders or expert traders. The ability to connect the MT4 platform will delight those who are more familiar with Metatrader 4.
Olymp Trade app and mobile platform
To trade on the go and stay informed of market news and opportunities, you will need a fast, reliable, responsive mobile application. Olympe Trade allows you to trade with an intuitive mobile trading platform that is particularly well designed to trade on the go.
Olymp Trade is one of the rare brokers to realize the importance for some traders to be able to trade in good condition on mobile, and have designed a reliable trading application available on iOS and Android devices. The Olymp Trade mobile application is different from its web version but includes additional features that greatly improve mobile trading. This mobile application is very interesting for their clients wishing to trade or see the evolution of the market when they are not connected at home.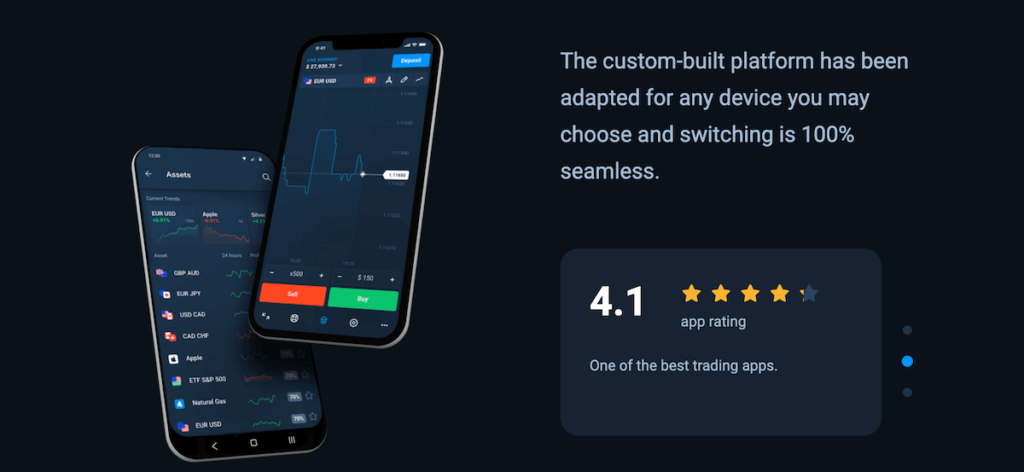 Olymp Trade deposit and withdrawal methods
Before registering with a broker, it is always very important to make sure that you can easily deposit and withdraw funds via payment methods that suit you. For these reasons, we will detail the main payment methods available on Olymp Trade.

This broker allows you to deposit and withdraw funds with various popular payment methods, including Visa and Mastercard debit and credit cards. you can deposit and withdraw with e-wallet Neteller, Skrill, Perfect Money, Advcash, and Webmoney, as well as with other payment methods like JCB, Union Pay, and cryptocurrencies like Bitcoin, Ethereum, and Tether.
Deposits and withdrawals are always processed very quickly and are commission-free, allowing you to quickly access your money without paying a commission to execute your deposits and withdrawals.
Levrage Trading on CFDs and Forex
In addition to being able to trade binary options, Olymp Trade is a broker that allows you to trade a lot of assets via CFDs and gives you the option of using levrages and multipliers. Leverage allows you to trade larger transactions with a fraction of the actual price, it is the broker himself who lends you this money to increase the size of a trade and increase your profits.
With the leverage offered on Olymp Trade, investors cannot lose more money than what they invested and cut your trade, in case the trend works against you. This protected CFDs feature allows you to avoid losing more than the amount invested while multiplying your profits on the right trades.
To trade FOREX on Olymp Trade, you have the option of using a multiplier of 10, which allows you to open a trade 10 times bigger than the amount invested. The leverage gives the opportunity to a small investor to invest $ 1000 of assets with only $ 100. It also helps amplify volatility and earn more profit when the Forex market lacks volatility. In this case, a 5% increase in the price of an asset generates $ 50 instead of earning just $ 5 without the leverage.
These multipliers are all different and vary depending on the assets and currency pairs in the market, on Olymp Trade some assets are available with the option of using a multiplier of up to 500x. This gives you the opportunity to make profits 500 times more important with a small invested capital. These multipliers are excellent tools for small investors with little money as well as for expert traders with large capital for the growth of their portfolios.
Customer support
Olymp Trade has very responsive customer support through various communication channels. With this broker, You can benefit from assistance by e-mail, telephone and many other means of communicating with customer support. you can contact customer service 24 hours a day by phone or live chat or email. The support is very responsive, and will answer you as soon as possible.
Here are the different ways to contact a customer support agent:
Hot Line – Olymp Trade can be reached by phone with a free number and is available 24/7. You would find a phone number on the customer service page, you can choose a phone number following your language and region to get in touch with a support agent who will speak in your native language for convenience.
E-mail – You will contact them by e-mail at support-en@olymptrade.com and get your questions answered within 24 hours.
Live Support: You can easily contact them via live chat located on the support page and discuss your issues with an online customer service agent.
Online contact form: You can also get in touch with customer support via a form on the contact page. You need to provide some basic information like your first name, last name, email address, message, and phone number so that they can find out who you are and send you an email response.
Olymp Trade social networks: You can also contact them directly from their social networks on their Facebook and Youtube page.
Olymp Trade review conclusion:
Olymp Trade is a serious binary options broker that gives the possibility to trade CFDs while reducing your risk by blocking the possibility of getting a negative balance when you trade CFDs and forex. This broker is suitable for anyone wishing to trade online and is one of the only binary options brokers to integrate the famous MT4 trading platform. You can easily open an account in minutes and provide all the tools most traders need to trade in the best possible way. On top of that, Olympe Trade ensures you get your deposits and withdrawals as quickly as possible. So don't hesitate to test the platform in a demo account for free and see for yourself why this broker is one of the best for trading binary options, CFDs, and Forex.
General risk warning: your capital is at risk